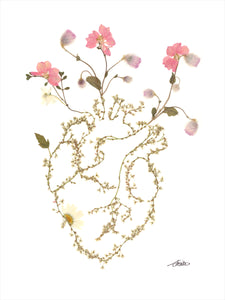 Soft pink blooms grow from the roots of nature's heart.  
You will receive a Giclée print of my original made entirely of pressed wildflowers and botanicals. Giclée prints are of the highest quality and do an excellent job capturing the colour and texture of the flowers.  
All prints are made to order. Once you place your order please allow for 2 business days for printing.